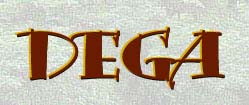 The Montagnards
A Photo Gallery of S.E.A. Indigenous Peoples
A collection of photos of the Dega (what they call themselves) people and culture as captured by military, government and civilian support veterans of the war in South East Asia. Photos of all indigenous peoples of Vietnam, Laos and Cambodia welcome. Of special interest are pictures taken in the field, in "Yard natural habitat."

To submit photo image files, please attach them to a e-mail in either .jpg (best) or .gif format. Also include your name (or the photographer's name), date (as close as possible), location (village, province, geographical area) and Tribe of the photo subjects, if known. A brief comment to explain what's happening in the photos and to identify people is also helpful. Please do not send photos for scanning without prior agreement to do so.

If you have pics on a web page you would like to submit for display in the Dega Photo Gallery, click HERE to use the handy-dandy online submission form.
Some tribes located in more Corps AOs and countries than as categorized above
---

Indigenous Peoples Sites ~ S.E.A. Military-oriented Sites
Online Pic Submit Form ~ General Info on S.E.A. Indigenous Peoples
Related Commercial Links ~ Political Action and Humanitarian Sites

---
Send your comments and/or Yard pics attached to a e-mail to:
Background image: Army O-1 Birddog Recon-FAC's view of Vietnam at "working altitude."
---

© since 2000 Steve Harrison. All rights reserved.